Black is anything but just basic.  I love black.  I love to see it used in interiors and every time I do I am entranced.  From wall coverings, to flooring coverings, to artwork and textiles, I always gravitate towards black.  A small dose of black can make other colors appear more crisp while a large dose can create drama yet remain classic.
Sometimes I will add a bit of black into projects with an accessory like a box or object to gain that crisp contrast between surfaces.  The use of black in the architectural elements like stair railings, light fixtures, windows and doors can do the same trick.
All metals look rich paired with black.  I can't think of a one that doesn't.  When desiring that metal pop, painting the moldings, walls and doors in black are a classic solution.  Black tile used on  floors and/or walls has forever been a chosen favorite of mine.
Here are a few spaces using black that just make me swoon….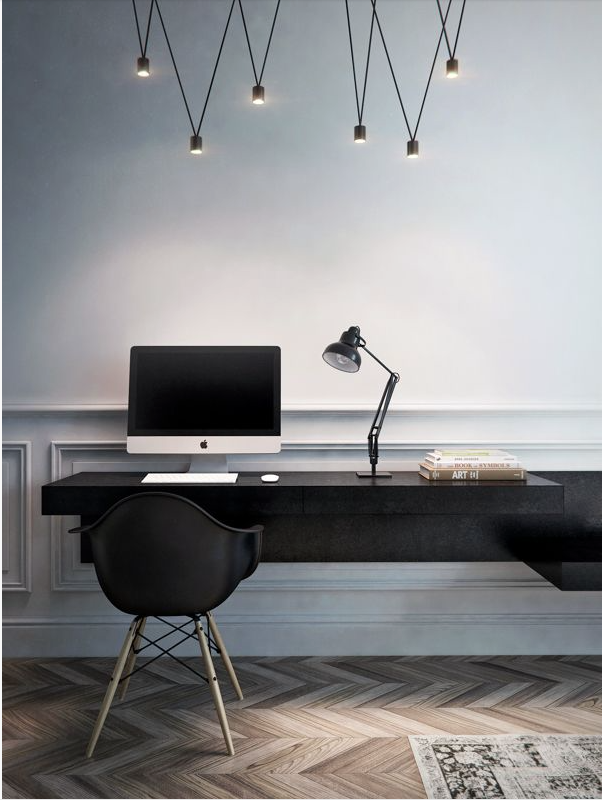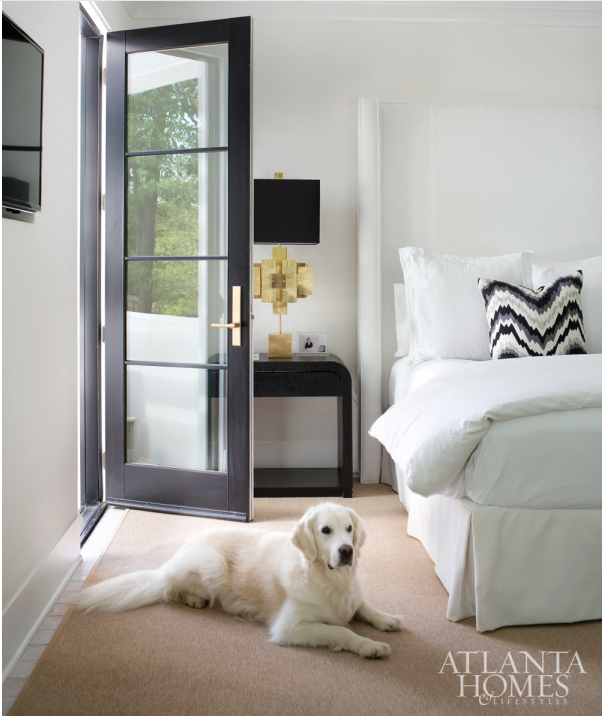 Photo credits// image 1: homedit.com // image 2: thedesignchaser.com //image 3&4: atlantahomesmag.com