Who's not attracted to stars?  I am!  Stars of any kind.  I have noticed that I gravitate to stars for my interiors projects frequently.
With that said, one can overdo the star thing.  I guess it creates some "Star Wars" and I am not talking about yet another movie coming out this December.
My thought is that a wallpaper with stars does not need to be paired with a star light fixture and a star mirror, however the use of the star motif for one of these elements can be quite impactful.  A star object can create that focal point for a space while a star wallcovering or fabric can create a great backdrop.  I particularly like the mid-century mirrors and clocks that create a starburst effect. Those pieces have influenced many interiors and new designs we see today.  And oh, it is such a joy to find an authentic mid-century piece and infuse it in a space for that touch of vintage.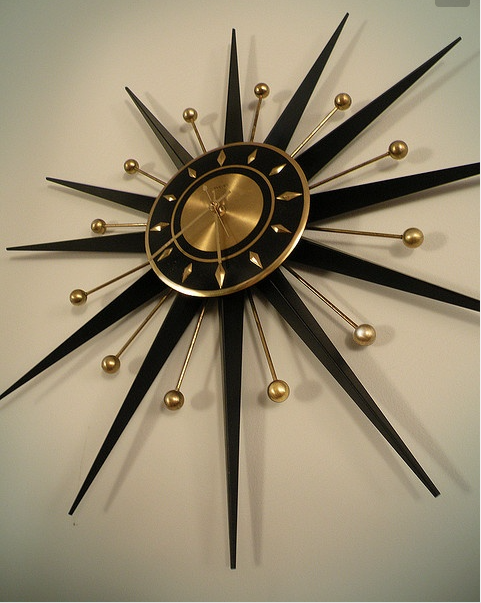 Either way, I am attracted to stars and sometimes its hard to decide just which star will win the battle.
Photo credit: image 1: HarpersBazaar.com