Oval or rectangle?  Long or short?  Choosing a tub is like choosing an outfit.  It should fit the bather.
With today's ergonomic and aesthetically pleasing options, the freestanding tub has risen back into popularity and has been holding its own for several years.  These tubs are now very complex with many variations from simple soaking to air jetted as well as options for synchronized LED lighting and massage or music.  The styles range from traditional silhouettes to the architecturally inspired.
It can be quite overwhelming.  However, with a few simple questions answered about the bather, a little internet research, and a trip to a local showroom for the "sit test", one can determine their best fit.
When I am challenged with the tub task on projects, I start with these manufacturers:
Victoria & Albert // vandabaths.com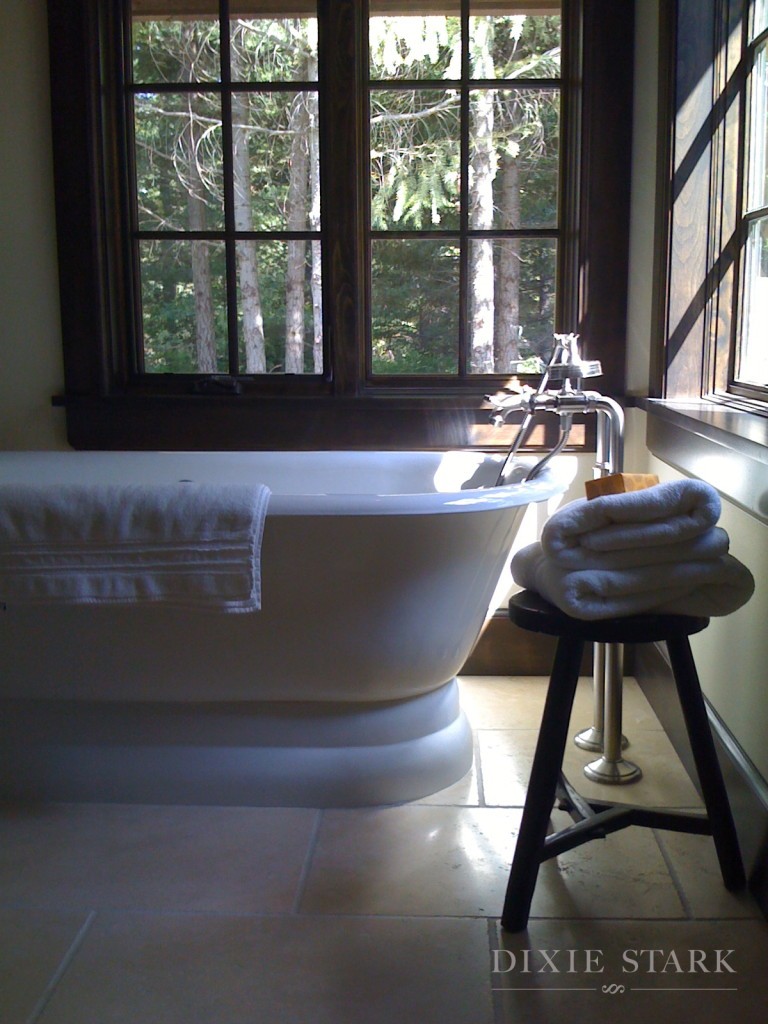 photo credit: image1: vandabaths.com // image2: dixiestark.com